Gorilla Zoe Returns With New Deal, Album 'King Kong' Set For Oct.
Posted: Wednesday – September 1, 2010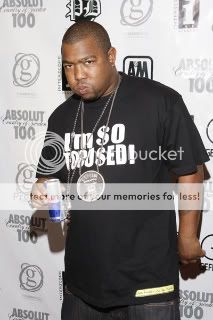 Gorilla Zoe is working on a new album, after recently completing a deal with Block Entertainment, E1 and Atlantic Records.
The new deal will allow the rapper's third studio album King Kong to be on shelves by October.
"A new era of Block Entertainment is launching through my partnership with eOne and Atlantic," Russell "Block" Spencer told AllHipHop.com in a statement." Gorilla Zoe is first up on my team to takeover with his third solo album, King Kong."
Block Entertainment is known for launching or helping guide the careers of artists like Boyz N Da Hood, Rick Ross, Young Jeezy, Jody Breeze and others.
"I'm thrilled to be working with Block Entertainment and Atlantic Records," said E1 President Alan Grunblatt. "Gorilla Zoe is a great artist and Block is a music visionary. Three labels are better than one!"
Gorilla Zoe's new album King Kong has an official release date of October 26th.