[mp3player width=400 height=100 config=fmp_jw_widget_config.xml playlist=camilly.xml]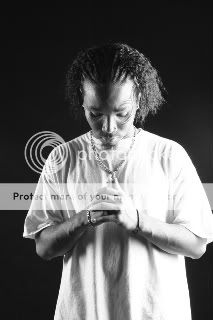 The ability to adapt in different situations calls for great skills and patience. Cameron "Camilly" White has become a master in this ability. Born in Jacksonville, Florida and raised in many others including Memphis, Tennessee, Cam has not only learned how to adjust to physical environments, but also how to develop as an aspiring hip-hop musician. With a quick tongue and fiery delivery, his uniqueness has aptly been dubbed "Wyld Style".
Early in his life, Camilly discovered he was attracted to music with a purpose. Inspired by the intricacy of classical melodies, he learned to play piano at the age of nine. This would become the foundation for his production efforts. Cam says, "When I was about twelve years old, I had no producers and I got so mad at how bad people were doing beats so I just taught myself how to do it. I started using little programs from the internet and I got good." Cam's involvement in spoken word poetry, coupled with is keen ear for instrumentals, eventually evolved into something extraordinary. "I used to be a poet back in the day," he says, "people started telling me to get into the rap game. As far as how I put my words together, it's very poetic." Dealing with internal frustrations and sometimes feeling like an outsider, Cam uses writing as therapy. "It's liberating, kind of like flying. Everybody has problems in their life; everybody has complications, but with this I get to escape. A lot of tension builds up in me sometimes and I get to let it out. It takes away a lot of tension and pain."
He's often been compared to Twista or Bone Thugs-N-Harmony, but as his name suggests, Camilly his able to switch to slower patterns similar to those of Kanye West and Snoop Dogg. The power to exhibit multiple dimensions has earned Camilly thousands of loyal fans from California to New York and even overseas. With help from the internet, he's been able to reach listeners all over the world. "I'm not even known on a major level yet," he says proudly, "but because of Myspace, I have people telling me that I'm their favorite rapper. Having support from fans like that is the greatest thing that's happened so far." Myspace.com is not his only tool for promotion though; performing locally and regionally has also been beneficial for his buzz. In high school, Camilly won second place at a talent competition for the Ritz Theatre. Since then he has gone on to open for acts such as Lil Wayne and Young Dro.
With an accomplished resume quickly building, Cam has one more challenge he's prepared to face – successfully operating his own company. Burnin' Witta Passion Ent. was co-founded by Cam alongside his partner Christopher "CP" Pollock. "We started BWP while back," he explains, "I was in a group called Up-N-Flamez and we played off the words from that. It grew into a movement. I'm not going to sign anyone who hasn't done as much work or had as much hunger as I did; they have to be passionate. I have to see them doing what I did." Studying moguls like Jermaine Dupri, Dr. Dre, Jay-Z and Russell Simmons has increased his drive and business savvy mindset. "I'm trying to be a CEO now," he says. His first project released under BWP featured 18 songs of both original material and mainstream remixes. Dark Angel was distributed as a promotional item, which proved to be more beneficial than selling it for profit as it reached a wider audience.
Currently, Camilly and CP are finalizing the next project, using their website to test possible singles. One of the potential selections entitled "City on the Map" is perhaps a prediction of future changes – changes that are sure to affect the entire world.
Contact/Booking Information:
Bwpentertainment@gmail.com
Myspace.com/therealcamilly
CP @ 904-707-3543